The following came to me in an email from Dr. Bob Strattan ...
The Vintage Spring at Hallett RoadRally is history, and here are the results. In summary, the winners were Scott Young & Gary Grover in a red X-type Jaguar with 12 penalty points. Second were Jason & Tonia Peacock (from Bartlesville) in a silver Hyundai with 15 points. Third were Gary & Molly Emery (from Norman) in a black/gray Austin Healey with 16 points. There were 22 entries. The weatherman cooperated with great weather, and everyone seemed to enjoy the vintage racing going on at HMRC. Thank you to all of you that participated, we had a great range of cars and fun people enjoying a spring day with their cars and friends.
The only down side to the day was what happened to the rallymaster on the way to the final check point. A photo story posted in the Files section. My wife and I had just left the start in the '73 Jensen Healey, on the way to Hallett to work the final check point. We were slowing for a construction back-up on 75-244 in west Tulsa when a van towing a boat rear-ended us. It punted us into the median barrier, flipping us on the right side. The Jensen Healey is totaled, but we walked away with no injuries. Garry & Robin Deaton were left to do what they could to salvage the rally and scoring.
Thank you, Deatons.
Bob Strattan, rallymaster less 1 Jensen Healey
These pictures, however, are mine ...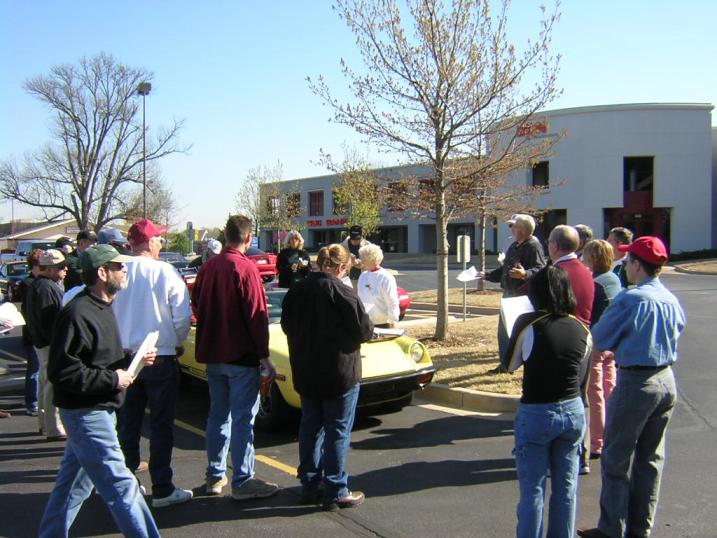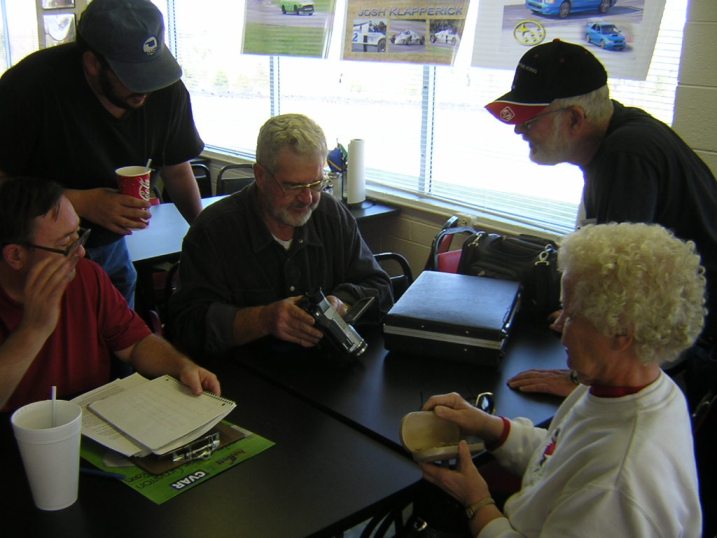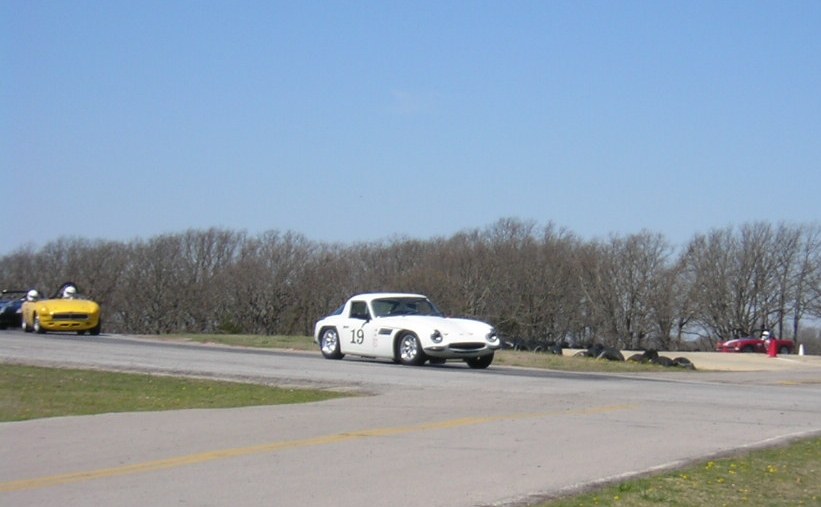 More pics - <a href='http://realautosport.com/images/NEOkRally05/NEOkRally05.htm' target='_blank'>Mad Mike's shots of road rally/vintage races ...</a>